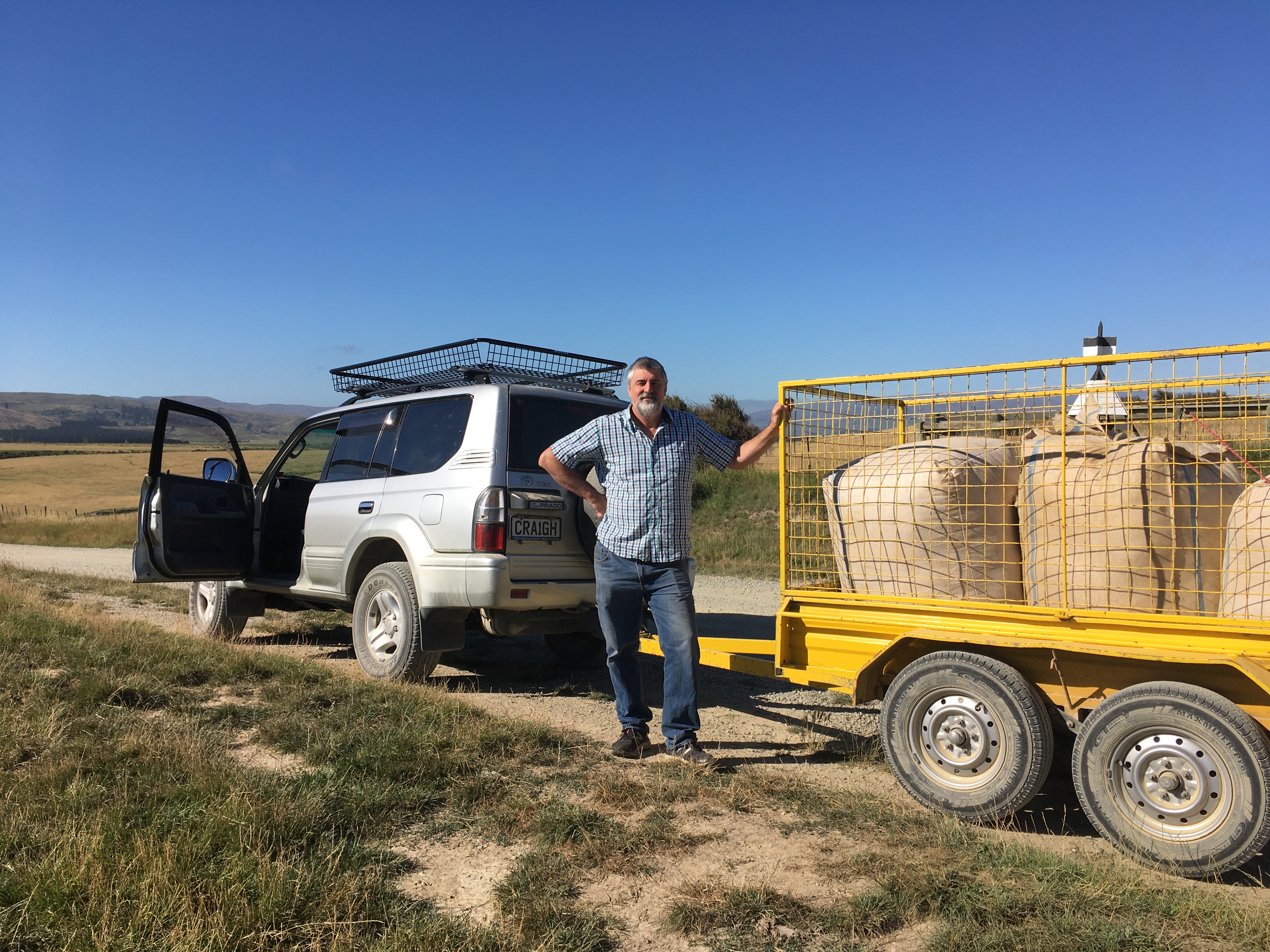 Wool as art material – the next step
Once home from our restful break in the country, we contacted New Zealand Woolscouring through their web page to enquire about pricing to get the wool cleaned.
Nigel Hales, the CEO, was impressed with our quest to promote wool as art material. So much so that he offered to scour (wash) the wool free of charge.
After happily accepting Nigel's generous offer, we set off early in the morning with a hired trailer to collect the wool from James and Sharon. They helped us load it and we then carried on to Timaru.
We arrived at Canterbury Woolscourers where we received a very warm welcome from general manager Tony, and Emily.
Our hosts gave us a comprehensive tour of the facilities and walked us through the process as some of our wool was being scoured. Their knowledge and passion for wool was clearly evident.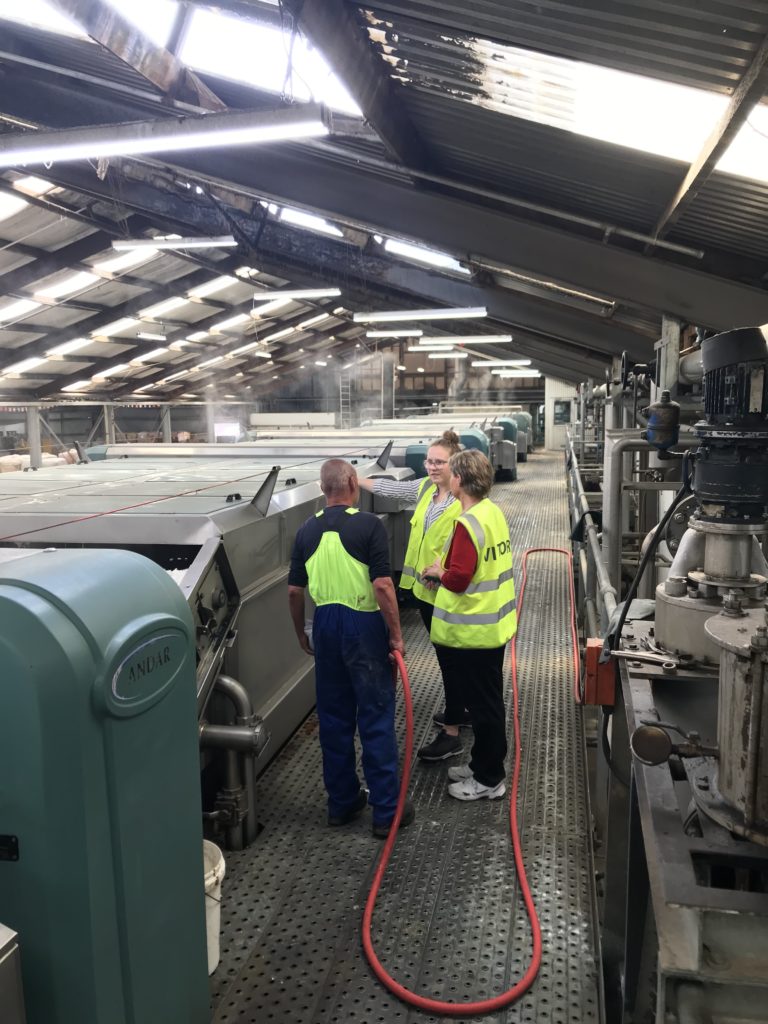 At the end of the highly automated scouring process, which we found impressive, our wool was baled up and loaded back on our trailer.
We left for home feeling grateful, and excited by the prospects of what was to come.
The following week, the rest of the scoured wool was delivered free of charge to Dunedin.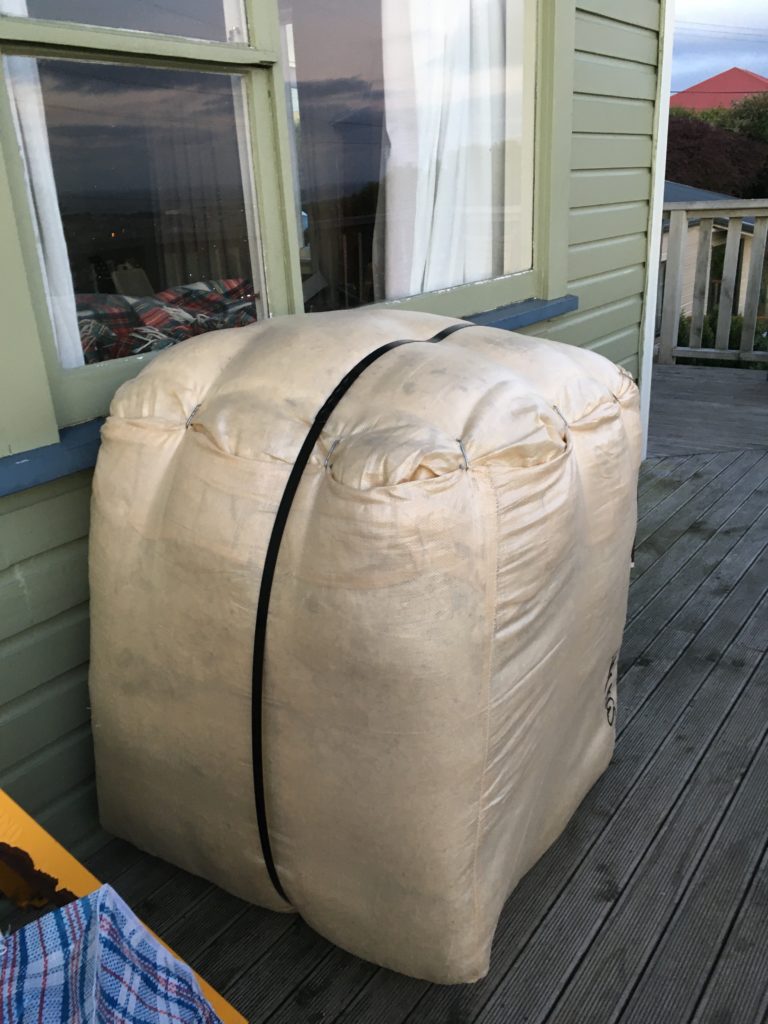 Thanks to the generous support of James and Sharon as well as the team at CWS we found ourselves with a 100kg of wool to kick off our campaign – Wool as Art Material.
Canterbury Woolscourers along with 27 other previously independent wool scouring operations have joined WoolWorks, together becoming the sole service provider for wool scouring in this country.
Much to our surprise, the WoolWorks website features an article about our visit to Timaru! Here is a link to the article.