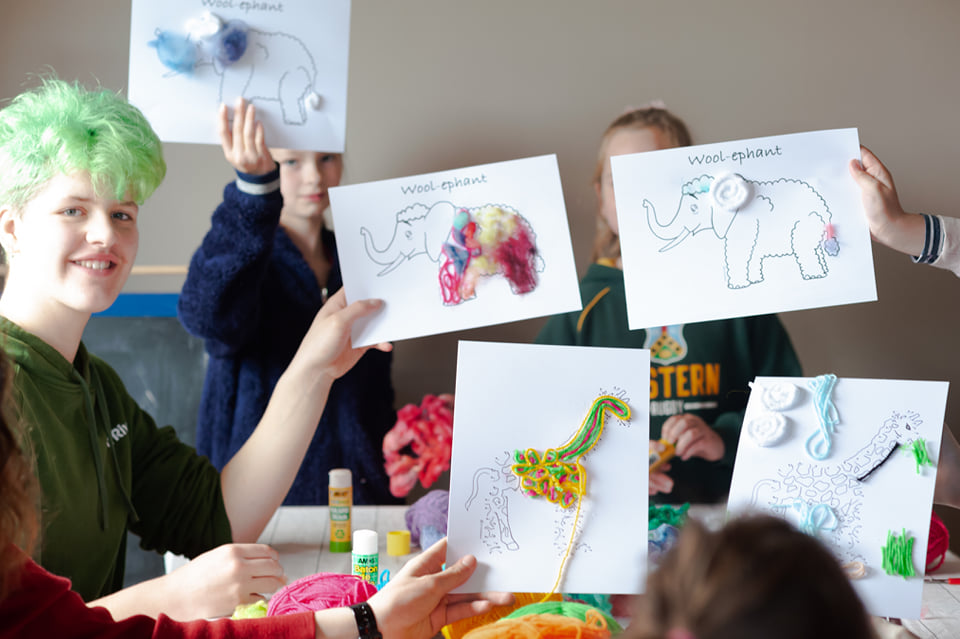 Wool-ephant an instant favourite at our first 'Wool as Art Material' workshop
School holiday event: Wool as Art Material
When: 22 July
Where: Palmerston
We launched our community art making activities with a school holiday event for 13 children and five adults who came along and wanted to join in the fun. The workshops we offer are about enjoying working with yarn and wool fibre.
Among the activities involved we offered were wool fibre collage and paper plate weaving. We had children doing finger knitting and we had a wool dyeing demonstration with food colouring and vinegar (in the kitchen on the stove).
Our Wool-ephant, which was developed especially for our programme, was very popular.
It is lovely to see people using the opportunity to put their own spin on it.
A special moment was when one of the children trimmed a paper plate into a disc and used it to plait a multi-coloured braid (Kumihimo). This skill was shared and one excited participant went home with her disc and some extra yarn to continue having fun.
Our main function is to share our skills and passion and it makes us very happy when we have excited children wanting to continue to explore their new skills at home.