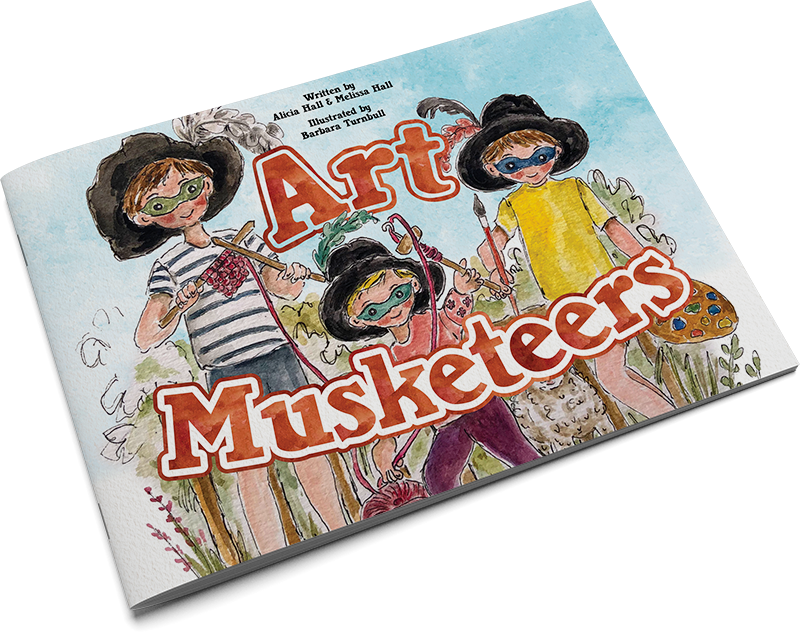 The Art Musketeers
A young boy discovers how art can help him get through things that make him sad.
His little brother and sister join him too.
Will you?
BUY NOW
Art Musketeers is about Artmaking for young children to develop life skills; confidence, expression, and resilience.
The initiative, which launched in December 2020, starts with the first book in a planned series of adventures for a group of young children, exploring different ways of Artmaking.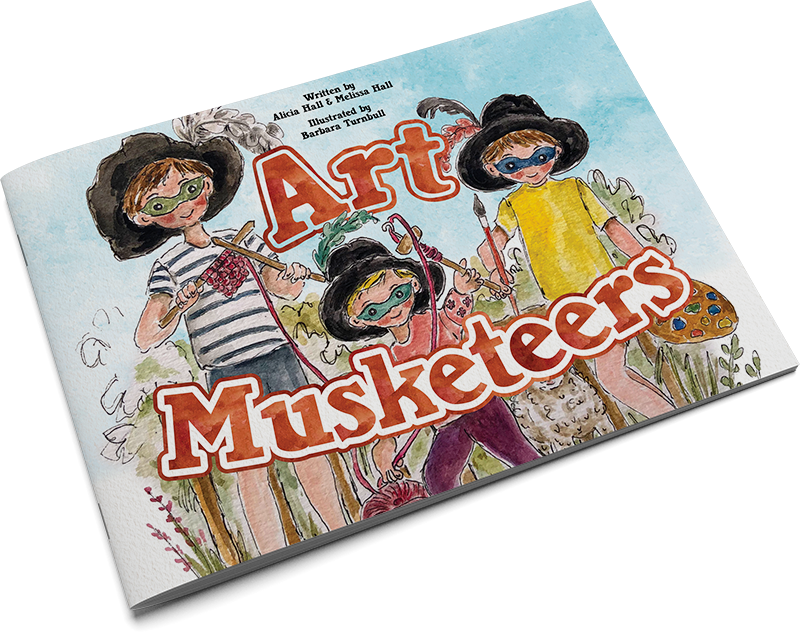 The first book in the Art Musketeers series is out now!
Co-authors Alicia and Melissa Hall have created this first book in a series of illustrated children's stories designed to help young children process feelings through artmaking.
The story is beautifully illustrated by Barbara Turnbull.
Order a copy today
Keep in Touch
Sign up to our newsletter to keep up with Art Musketeer news.
Art Musketeers Club coming soon
Do you or a young child in your world want to know how to become an Art Musketeer too?
We are excited to announce that you can. The Art Musketeers Club is being built, and will be filled with ideas and free artmaking templates, as well as regular updates about the next adventure for Art Musketeers.
Follow us on Facebook